Palmerston - Self-Titled (2008)
Currently listening to this one too. Kinda love it.
Palmerston - Self-Titled Album (2008)
Genre: Alt rock/ modern rock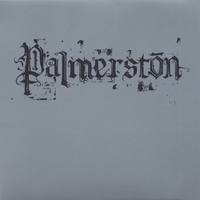 Recommended songs: Addicted,  Death of the real world, black and white TV, Luka.
Luka this song is a cover version, and i like their version. Basically i like all their songs, maybe cause I'm into their genre. They sounds similar to alien ant farm. Oh ya, the vocal do sounds beautifully. 
This album delivers, a flamenco guitar solo, spoken word, a childrens choir, and Portuguese lyrics, among other surprises outside of the realm of rock, yet with the solid songwriting. 
It took two continents, three countries, and 237 singers to make Palmerston.

No, really.

Hear the band, and you'll believe it. An unlikely collision of worlds fuels their kind of rock'n'roll:hot meets cool, mind meets guts, the northern sensibilities of two Portugese-Canadian brothers fuse with the Bay Area boho of one explosive singer.