Paramore - B-sides (2008)
After paramore riot album, here is the unreleased album "The B-sides".
Paramore - The B-sides (2008)
Genre: pop rock, christian rock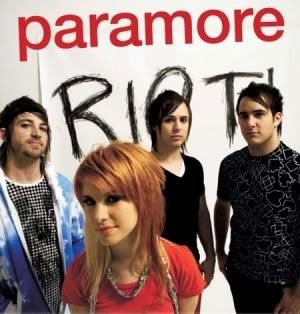 01. Decoy
02. Another Day
03. Oh Star
04. Stop This Song (love sic...)
05. Just Like Me
06. Temporary
07. My Hero(Foo Fighters Cover)
08. Stuck On You
09. Hello Hello
10. When It Rains (Demo)
11. Emergency (Alternate Ver)
12. Rewind (Demo)
13. This Circle
14. Adore
15. My Number One
16. Here We Go Again
17. Sunday Bloody Sunday(U2 Cover)

I already review this band in my previous post. So not gonna talk more about them. 
But i presonally do like B-sides of any band, cuz b-sides show their original side. that's what i think anyway.